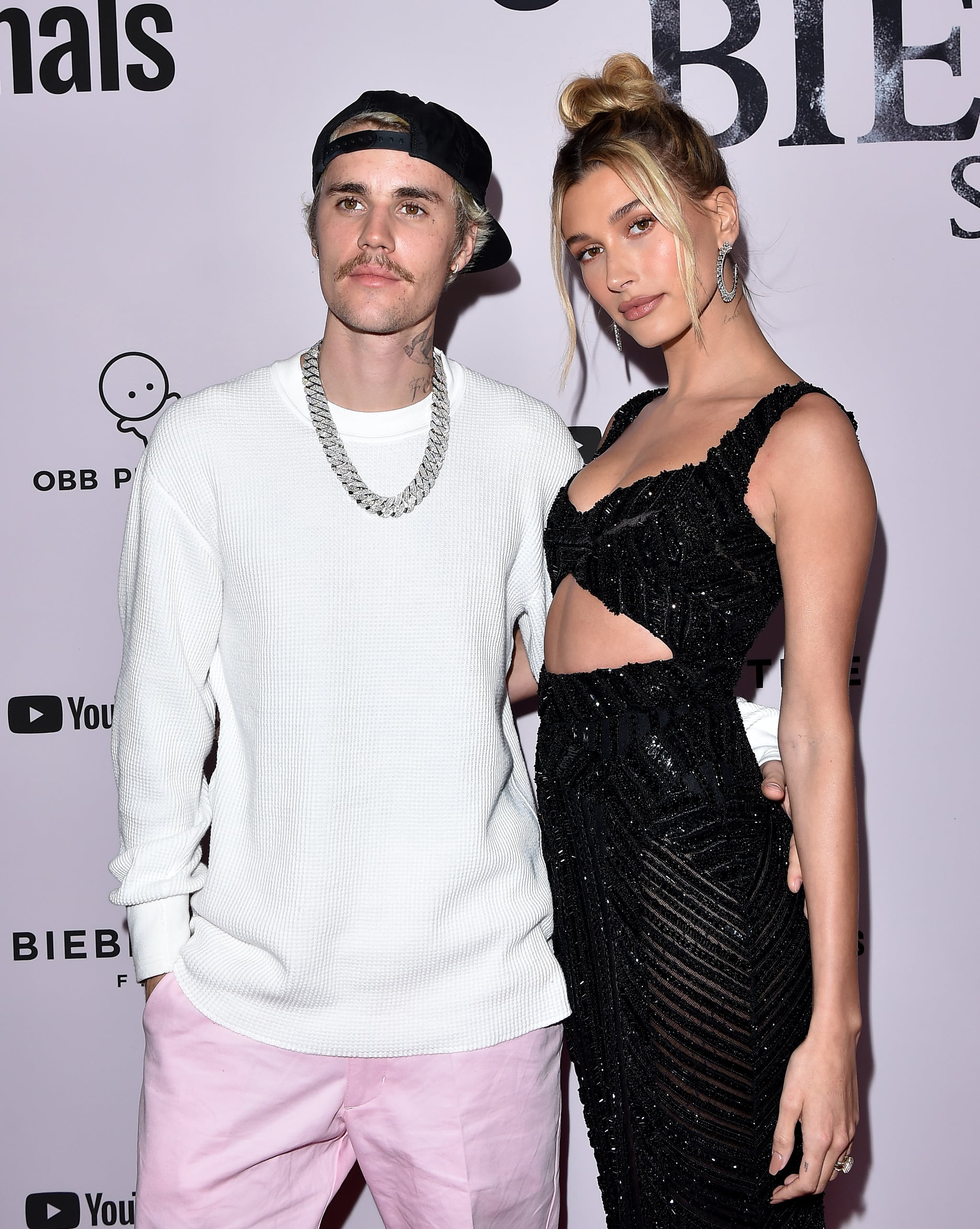 When they're not kissing on the red carpet or sharing picture-perfect moments together, Hailey and Justin Bieber like to bond over their shared passion for health and wellness. "My husband is very conscious of [health], too, because he is a performer, which requires him to dance, jump around, and exert lots of energy, which is hard on his body," Hailey said in a recent interview with Marie Claire. "We connect a lot when it comes to our health and wellness routines. He helps me take care of my body and vice versa — we've shared the same chiropractor and wellness experts for years."
"Growing up dancing ballet helped me be more aware of how important it is to take care of your body."
Because he's a singer, Justin often practices vocal exercises and breathing techniques, which Hailey also finds beneficial to her physical and mental health. "He's taught me a lot about deep breathing because he has to be conscious of that for his voice," Hailey said. "Our lives get so busy that we forget how important our breath is and the practice of intentional breathing."
Beyond breathing techniques, Hailey sticks to a few exercises that keep her feeling her best. Before she was a model owning her sense of style at Paris Fashion Week, Hailey Bieber trained as a ballerina. Hailey later suffered a foot injury that prevented her from continuing with ballet, but she has retained a few key wellness tips from her dancing days that keep her feeling healthy.
"Growing up dancing ballet helped me be more aware of how important it is to take care of your body — and I mean everything in terms of stretching, going to the gym and getting stronger," Hailey explained. "I regularly visit a physical therapist and get massages to take care of my muscles. It's the glue that holds us together."
Feeling inspired? Check out a professional ballerina's workout routine to follow in Hailey's footsteps.