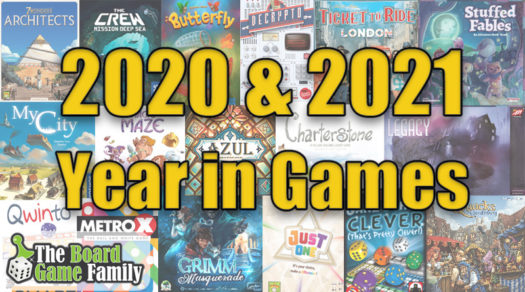 In getting ready to write my 2021 Year in Review, I realized that I never posted a 2020 Year in Review.
Maybe that's because 2020 felt like a gap year for everybody – and many things just didn't happen.
Well, that gives me a better chance to take a look at both years and compare how they've shaken out for family board game playing time.
At the outset, you might think we would have played more games in 2020 than 2021 because of all the shutdown that first year. However, when I look at the numbers, I played more board games last year than the year prior. I believe that's mostly because this past year we were once again getting together with friends and family and playing more games together.
I also played more games online over the past 2 years than years prior. I normally wouldn't record playing games online. However, when I do them with friends and family that are just in a distant location, that's a different matter and I count those game plays.
So let's dive in to the numbers and our favorite family board games for the past 2 years.
We're still going strong after 12 years of reviewing great family board games!
In 2020 we reviewed 40 games and in 2021 we reviewed 43 games. While this means our average of reviewing 1 game a week has dropped, that's still a lot of fantastic games reviewed!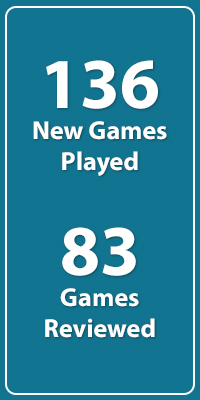 The slight drop in frequency of family board game reviews wasn't unexpected since our kids have been flying the coop for the past number of years. And this past year, our youngest son headed off to college. Unfortunately, this means we're getting less game time with our kids. Fortunately, I'm back to having monthly games nights with my friends so I'm still regularly playing new board games.
Plus, advancing in my career (day job) means more responsibilities and less time to actually write about family board games. And when it comes down to it, I'd rather be playing games than writing about them.
So let's look at games played…
In 2020, I played 130 different games – with 69 of those being "new to me" games.
In 2021, I played 148 different games – with 67 of those being "new to me" games.
So over the course of the 2 years combined, that's 136 new games played!
That's a lot of new games to try out and whittle down to 83 games reviewed over the past 2 years.
10 Most-played games in 2020:
Azul: Stained Glass of Sintra
10 Most-played games in 2021:
Downforce
Magic Maze
The Crew: Mission Deep Space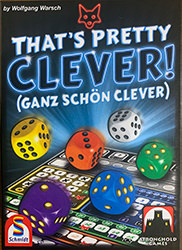 As you can see, there are only a few duplicates on our most-played games list for the past 2 years. And Dominion, after more than a decade of playing, still ranks in the top 10 every year. The big surprise was that Memoir '44 didn't hit the table more this past year – because it's been a staple on this list so often.
If I were to go past the top 10 and into the top 20 during those years, you'd also see Betrayal Legacy, Dead of Winter, Descent, Twice as Clever!, Dinosaur Tea Party, NMBR9, Butterfly, King of Tokyo Dark, Patriots & Redcoats, Welcome To…, and Smart10.
Needless to say, there are a lot of great family board games that get repeat play time even among learning so many new games each year.
What all this means for you, dear reader, is that when we post a new review of a game, you know it's one we really enjoy and will definitely recommend you check out.
Favorite New Games Played in 2020 and 2021
So from those 136 new games played over the past 2 years, which family board games, card games, and dice games have been our family favorites?
7 Wonders Architects – just got it for Christmas and it's an immediate hit.
That's Pretty Clever! – a fun dice rolling game that has us addicted.
The Crew: Mission Deep Sea – a follow-up to The Crew: The Quest for Planet Nine as a cooperative, trick-taking game that we love even more.
Decrypto – a team deduction game that's great for groups.
My City – a tile-laying legacy game that's fun to play over and over.
Ticket to Ride: London – streamlined version of Ticket to Ride that's quick to play.
Metro X – simple "flip & write" game that keeps you thinking every time.
Just One – terrific party, word game.
The Grimm Masquerade – a fun social deduction game that doesn't involve lying.
Betrayal Legacy – a legacy version of Betrayal at House on the Hill that's crazy every time.
Charterstone – a legacy city-building game that has a lot of variety.
Butterfly – what looks like a kids game that has more strategy than you'd think.
Smart10 – a trivia party game that we actually love.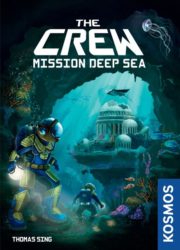 The great thing about this list as I look back over it is that each of these games are fun for different situations.
I'm often asked which of all our games is my favorite. And my answer is always the same – it depends!
That's because it totally depends on the situation – who I'm playing with, how many people are playing, how much times we have, etc.
If it's just me and a buddy, I'll pull out and love playing a different game than if it's just my wife and I. Even though in both settings it's just 2 players, who I'm playing with makes a difference in which game we'll enjoy the most.
I'm just so happy that there are so many great family board games for all the different settings and occasions we find ourselves in.
Here's to another great year ahead of discovering new great family board games and enjoying all the ones we already love!